Image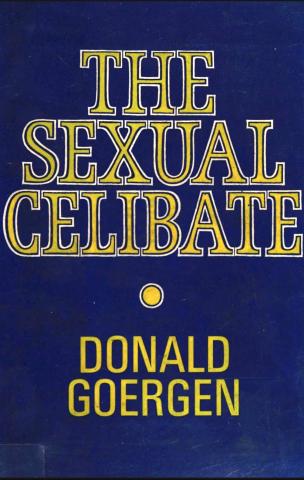 From the cover:
Is celibacy compatible with human intimacy and sexual fulfilment?
This challenging question has evoked equally challenging responses in the Christian community today. What is crucial, argues theologian Donald Goergen, is the need to recognize that the celibate person is a sexual being too. Once we understand and accept that sexuality and celibacy are not in conflict, but really complement each other. we will attain a richer understanding of Christian sexuality itself. In THE SEXUAL CELIBATE, Father Goergen approaches his subject in the context of the theology and psychology of sexuality. From both a theoretical and practical viewpoint, he enters into the world of both the sexual and spiritual life of the celibate (unmarried) person. He clearly demonstrates how we can be both sexual and spiritual simultaneously. and that choosing one way of life does not imply the inferiority of another. In discussing some of the questions that confront those who opt for a celibate way of life, the author offers many intelligent and provocative insights into handling chastity, affection, intimacy, and friendship. He reminds us that, as Christians who live "in the Spirit" and "in Christ," we must learn to integrate fully both the spiritual and physical dimensions of our personhood.
This timely and worthwhile book shows all Christians how to attain that goal, which is the goal of life itself.